Request a Demo of Storyboard That
Request a Demo of Storyboard That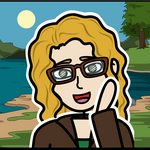 Updated by Anna
We're happy to walk you through the how to use Storyboard That in a private phone call or screen-share!
15-30 Minute Demo:
Meet with someone from our Customer Support team for a quick demo of Storyboard That! We can answer any questions and help you get started.
Schedule a time that works for you!
Want to go more in depth?
Schedule a free 30-60 Minute Guided Session!
We'll meet with you 1-on-1 to dive into Storyboard That and assist with whatever you need—from account set up to crafting a lesson to even meeting with you AND your students.
Schedule a time below:
Check out the free training options we offer! 😀