Change Cell Size
You can have tiny cells and enormous cells! You can also customize the size of your cells.
Change Cell Size
Step 1: Click the Advanced Button
 The Advanced button is at the bottom of the Storyboard Creator.
Step 2: Click Cell Size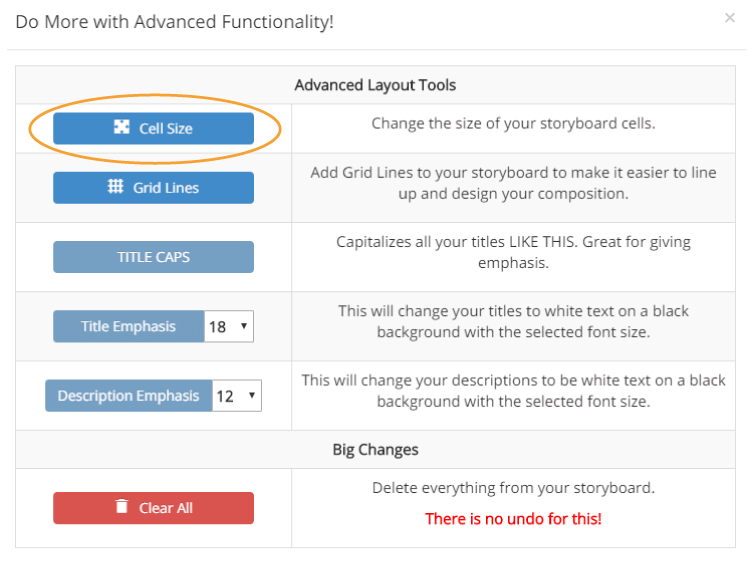 Step 3: Use Slider - 45%-400% of Original Size
Use the slider to make the cells bigger or smaller.

Images already in the cell will scale to the new size. Text remains at the same font size you originally selected. Note: Layouts with specific paper sizes (8.5" x 11", etc.) are unaffected.
Customize Cell Size
Storyboard That lets you customize your cell size in the traditional style layout so you can create banners, social media, posts, and more.
Step 1: Click "Layout"
Step 2: Find "Customize Size"
Depending on the size of your screen, you may need to scroll just a tad to find it.
Step 3: Type in desired width and height and click "Update Size"
And voila! You now have a custom-sized storyboard. You can even add more cells if you want!
---
---