I purchased a subscripton but am still being prompted to pay
I purchased a subscripton but am still being prompted to pay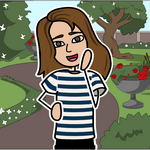 Updated by Abigail
If you purchased a subscription but you and your students (or other users) are still being prompted to pay, we're happy to help you figure out what the issue might be.
I purchased via the website
If you purchased through the website but are not seeing any changes, you may have two accounts!
Log into the account
Send an email to hello@storyboardthat.com with the account information that is displayed on that page, as well as a summary of your inquiry.
I purchased via an invoice or PO
If you paid through a Freshbooks invoice or had a PO sent over, please allow 4 business hours (M-F, 9-5 EST) for the team to process your payment. You will be emailed when your account is set up.