How Do I Delete My Account?
Deleting your account will permanently delete all storyboards and all user data.
Do you actually want to cancel your paying subscription or delete student information?
If you are sure you actually want to delete your entire account, you can delete your account by going to your account settings or emailing us at support@storyboardthat.com. 
To view the instructions for deleting educational or business accounts, scroll down.
Delete an Individual Account (Free or Paid)
If you are currently a paying subscriber, you will need to cancel your subscription before you delete, or you can contact us at support@storyboardthat.com.
Go to My Settings
Click Account Status
Click Delete My Account
 Confirm Deletion
Delete an Educational or Business Account
Note: Deleting the main administrator's account will also delete any sub accounts
Click See More then Manage Security under Account Settings on the dashboard.


Scroll Down and Click Delete My Account!
Confirm Deletion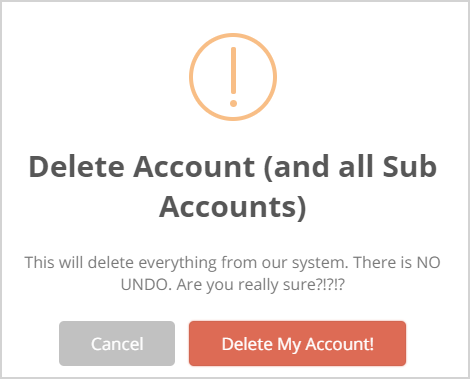 Have a specific concern? Contact our staff at support@storyboardthat.com. 😊
---
---