How to Share an Assignment to Google Classroom
How to Share an Assignment to Google Classroom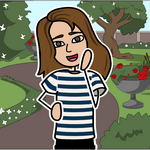 Updated by Abigail
Storyboard That integrates directly with Google Classroom! This mean you can share your Storyboard That assignment right to your Google classes with just a click of a button. 😁
How to Share Your Assignment to Google Classroom
Log in to your Storyboard That account and create an assignment. You can also share a pre-existing assignment, just skip to the next step.
On the Edit Assignment tab, click the Share to Google Classroom button.

A window will pop up with your Google Classroom classes. Select the class(es) you want to share the assignment to and click the Post Assignment button when done.
That's it! Your students will receive an email notifying them of the new assignment.
See it in action 👇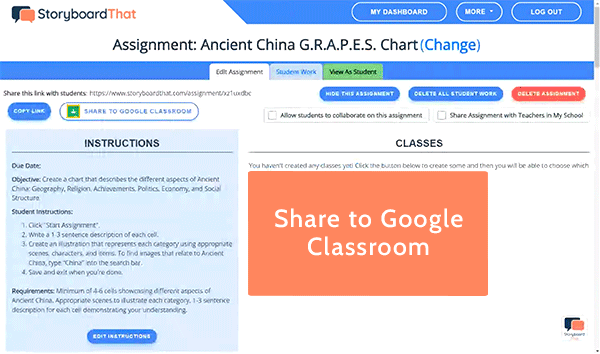 How Will Students Access the Assignment
Students will open the notification email to view the assignment details and click Open to access the assignment link.
Click the link to view the assignment and instructions. This will log the students into their Storyboard That accounts.
Once logged in, students will see the assignment instructions, any templates included with the assignment, and can click the Start Assignment button to open the Storyboard Creator and start working!
See the process here 👇