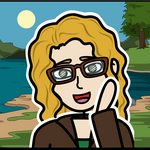 Updated by Anna
If you haven't been using assignments, you have been missing out on an awesome feature!
Assignments can be lessons, projects, or activities that teachers give to students on Storyboard That. All student work for that assignments is kept together like a folder for easy organization!
Parts of Assignments
Instructions - Required
Let your students know what you want them to do! Suggested information includes objectives, requirements, and due date, but you can include any information in this text box. 

Template - Optional
Select a storyboard for students to start from. You can add more than one template to give students options or for differentiation.

Example - Optional
Select a storyboard to show as a finished example for students to see.
Or, keep a finished storyboard for yourself as an answer key. You get to decide whether or not to allow students to see the example.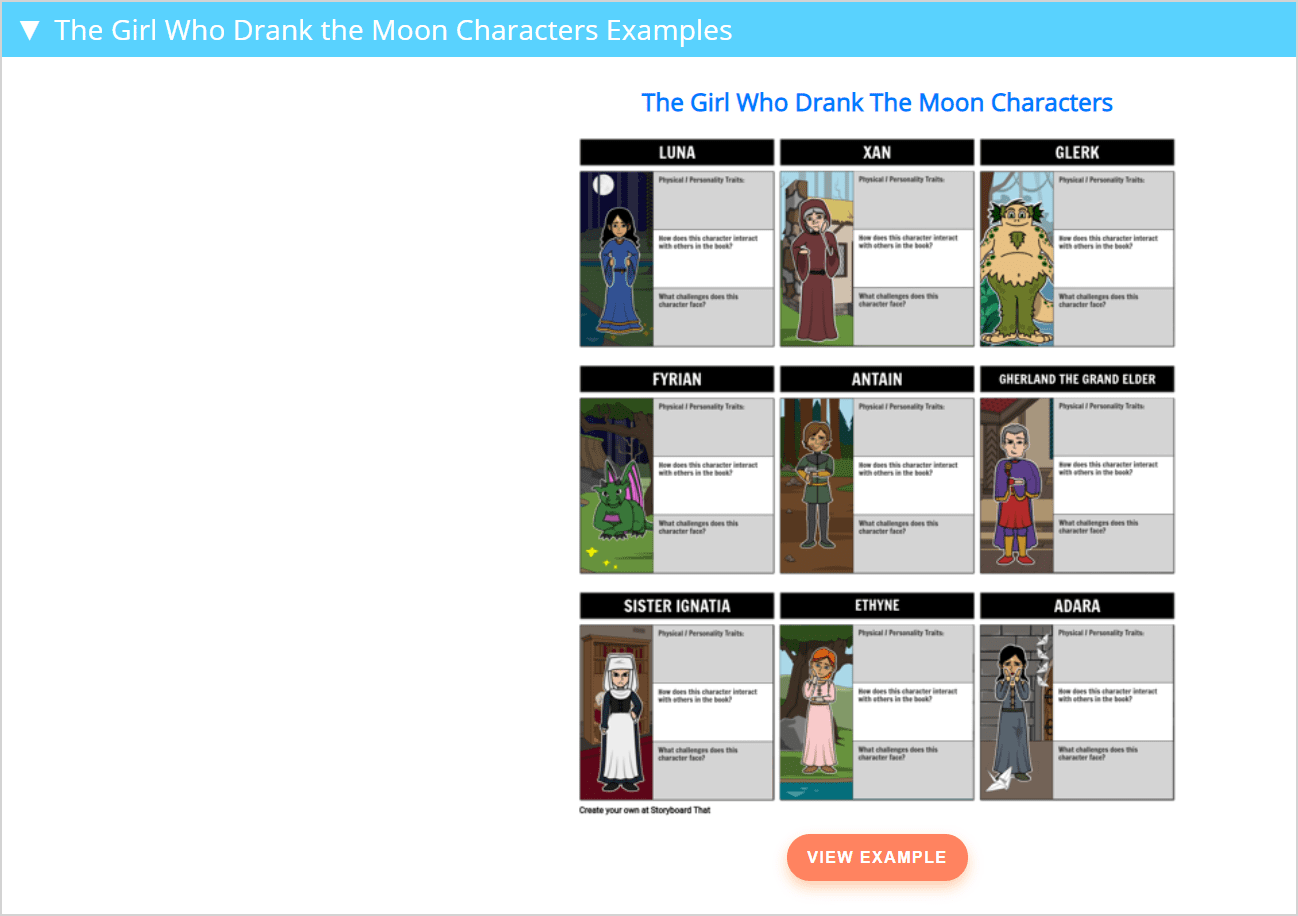 Rubric - Optional
Add a Quick Rubric URL to show criteria for grading/expectations.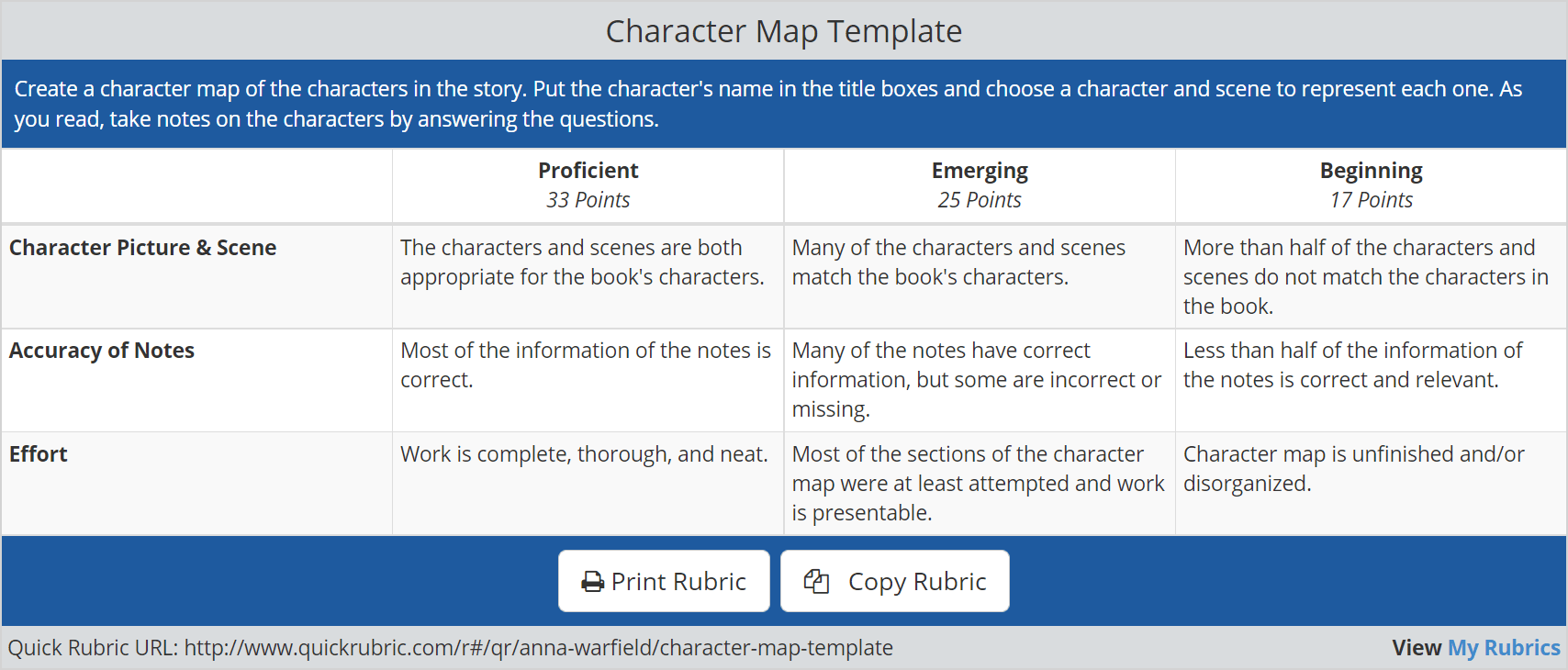 Student View of Assignment
This is what the Student Dashboard looks like! Students will click the "Start Assignment" button to open the Storyboard Creator and start working!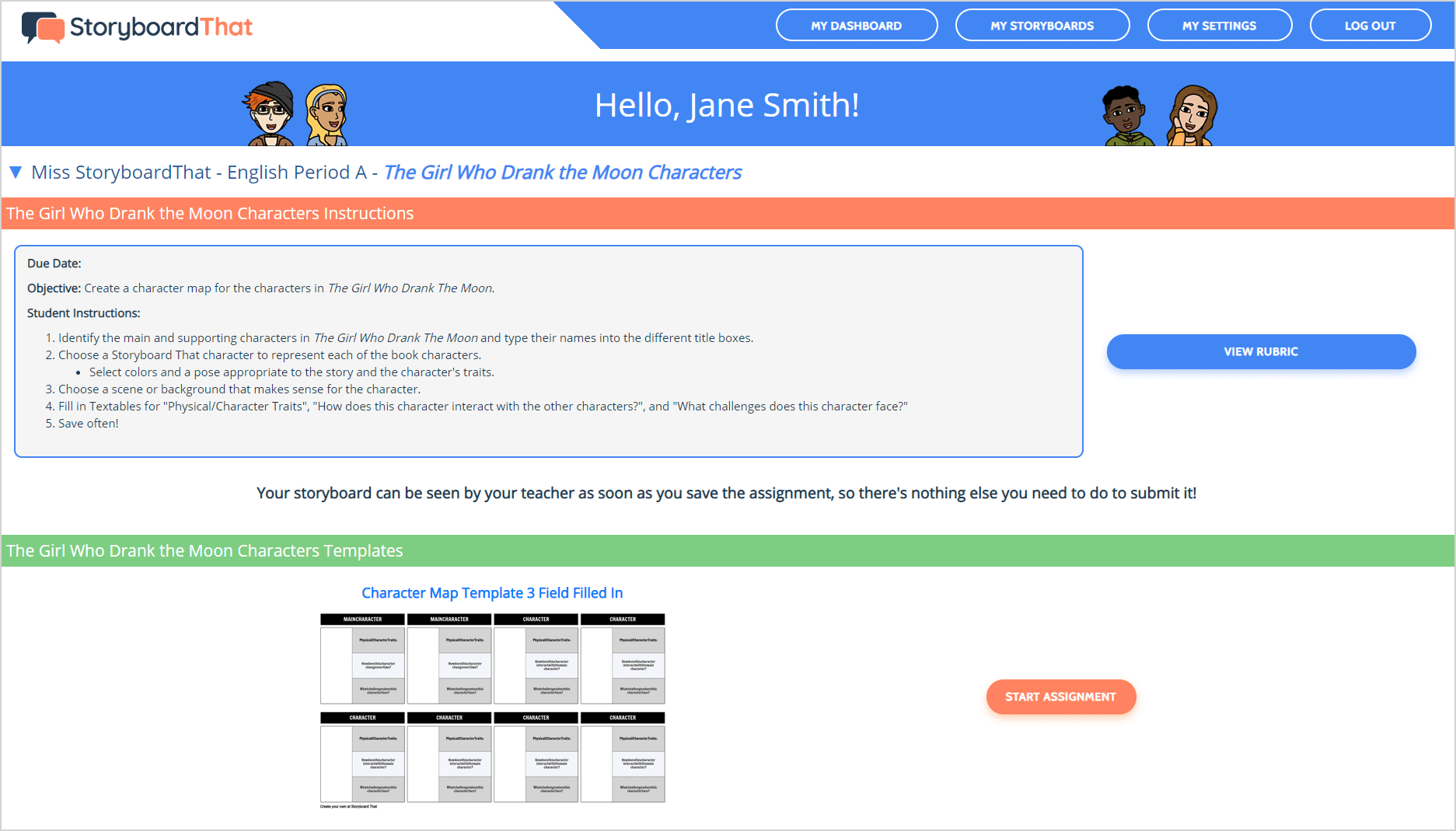 Check out these helpful tutorials:
Video about how to Create an Assignment
Video about how to Copy an Assignment
Video about how to Differentiate an Assignment
If you have any questions, send an email to support@storyboardthat.com!