What Happens When My Free Trial Ends? (Education)
What Happens When My Free Trial Ends? (Education)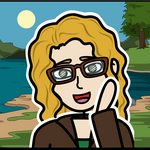 Updated by Anna
After your two-week free trial ends, your account is put into a state of limbo. You can still log into your account, but you will no longer have the ability to create new storyboards or edit storyboards you have previously made.
Post-Trial
No new storyboards
No changes to old storyboards
Downloads will have watermarks
Limited print options
Student accounts deleted after 30 days
Purchase to unlock your account and keep storyboarding!
Monthly, quarterly, and annual pricing is available. Contact support@storyboardthat.com with any questions!
Student Data Deletion
Storyboard That is dedicated to protecting student privacy and has signed the Student Privacy Pledge. Any student information will be deleted from the account after 30 days.
Student data includes all information associated with the student account. If you wish to keep your student data, you will need to purchase a Storyboard That subscription.
Teacher information, like teacher storyboards or assignments, will remain intact for up to one full calendar year. This is helpful for teachers who are not yet ready to purchase a subscription, but want to keep the work they have started.
Have a specific concern? Contact our staff at support@storyboardthat.com. 😊