Note: This feature is only available to administrators of paid multi-teacher accounts. 
Set Up Teachers in New Account
Click Set Up My Teachers
Click on the option that pertains to your school.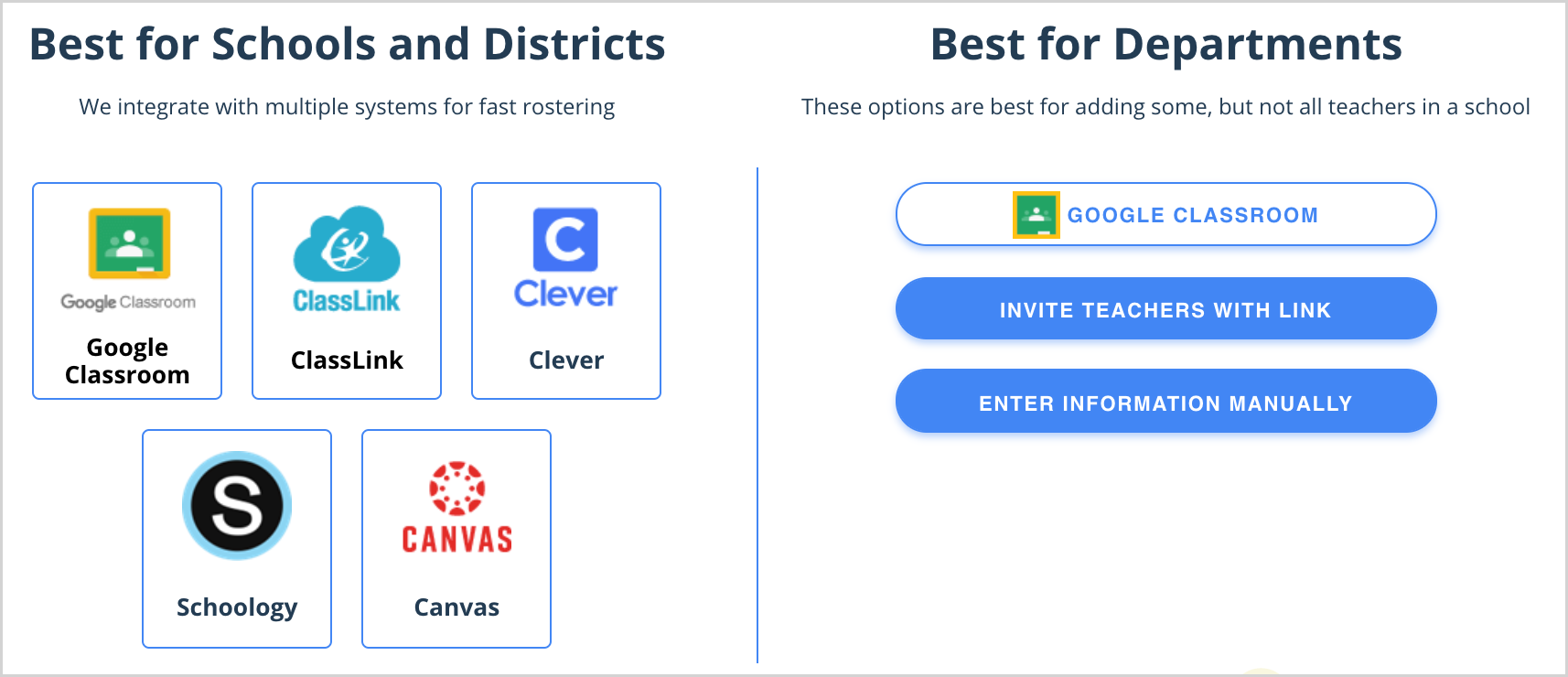 Storyboard That supports class roster imports from Google Classroom, ClassLink, Canvas, Schoology, or syncing with Clever.
The admin can add teachers manually, or the admin can send a join link to teachers via email.
 Check out our "How to Add Teachers" Video Tutorial below: