How do I add a teacher who already has an account?
How do I add a teacher who already has an account?
With paid multi-teacher accounts, you can share Storyboard That with colleagues!
If the teacher already have an account with us and you're having trouble adding them, please reach out to support@storyboardthat.com with the email address on your account and your colleague's email address. We'll take care of adding them!
Invite Teachers with Link
To get started, click Set Up My Teachers from your Dashboard.
Click Enter Information Manually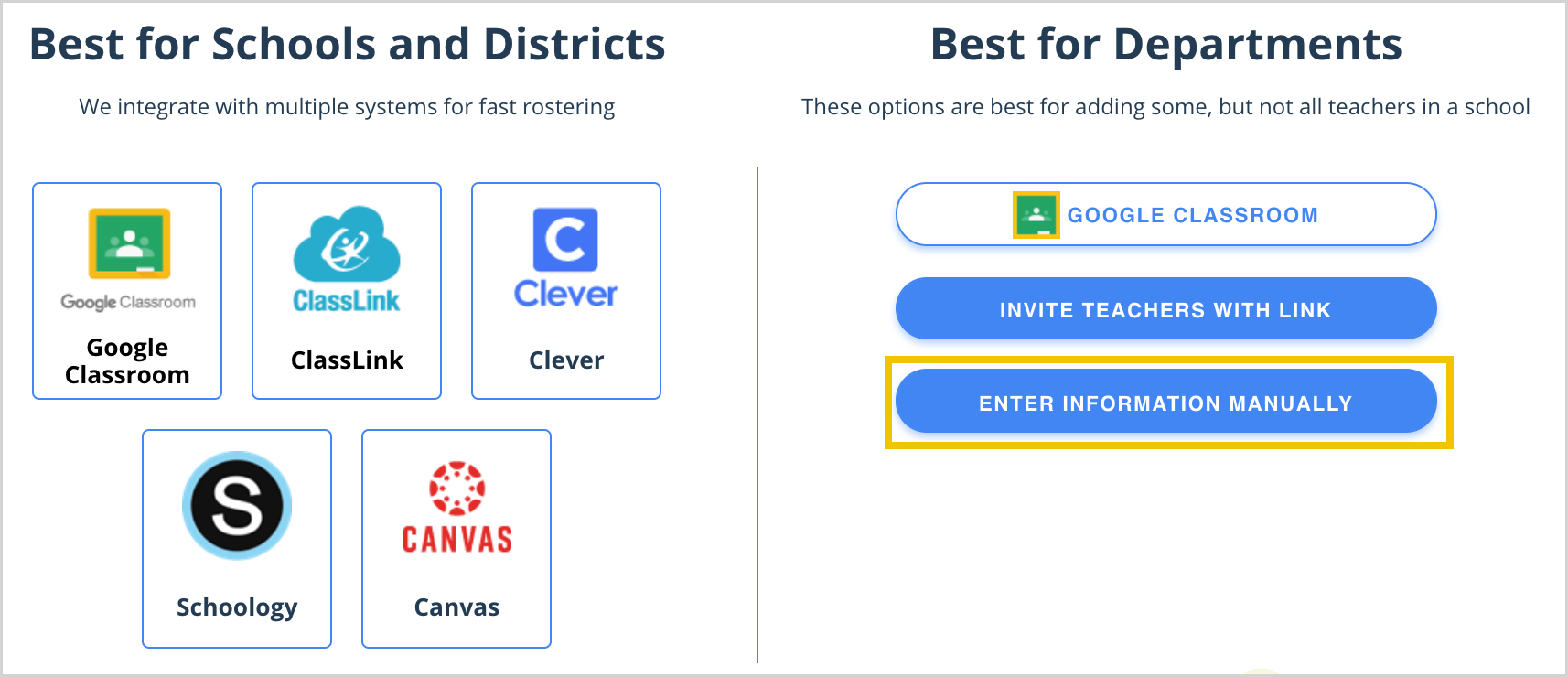 Click Invite Teachers with Link

Select a log-in method. If you want teachers to choose how they will log in, click on User Names and Passwords.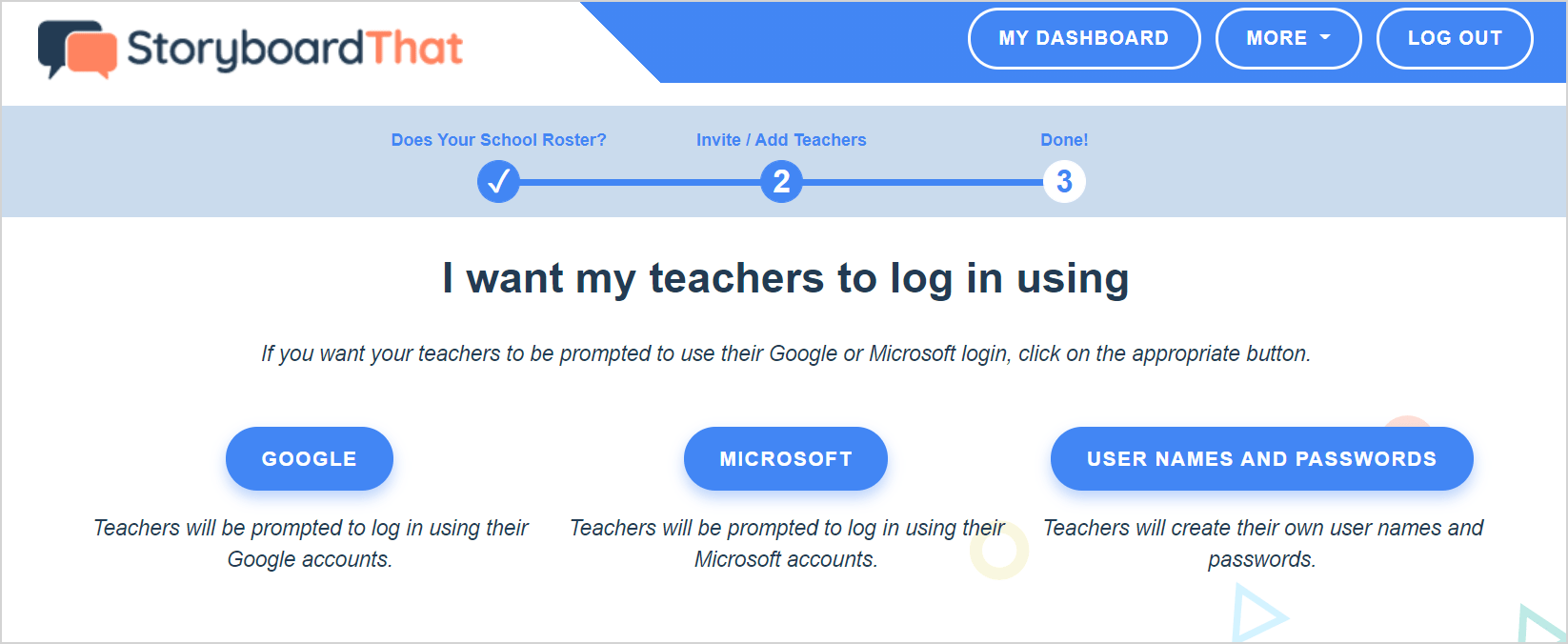 A special link for your teachers will be generated. Click Copy Link to get the link on your clipboard.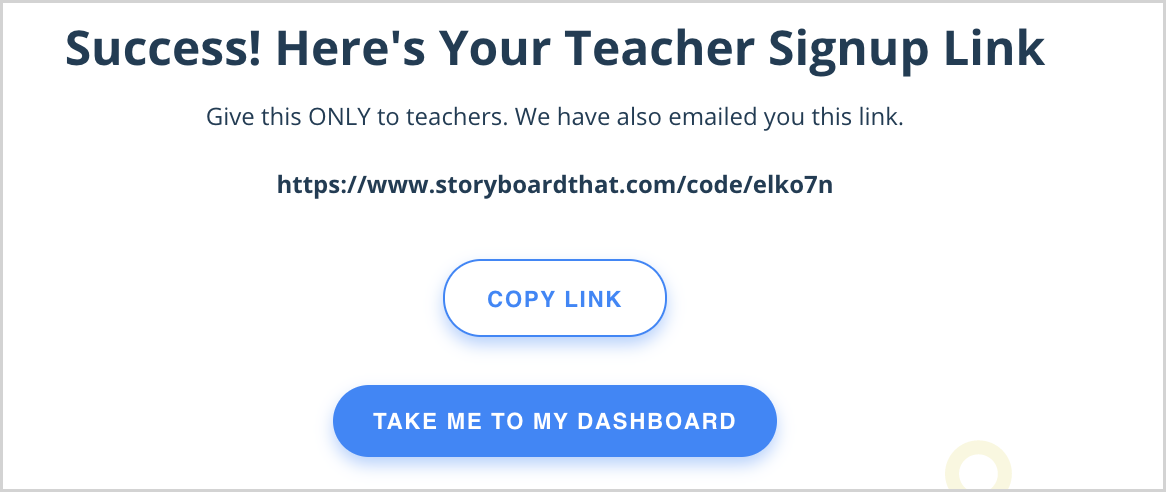 Paste the link in a secure location for your teachers to access. This link is NOT for students.
Invite in "Manage Teachers"
If you don't want to go through the set up process and need to add one or two more teachers, you can do so easily!
Go to the "Manage Teachers" page.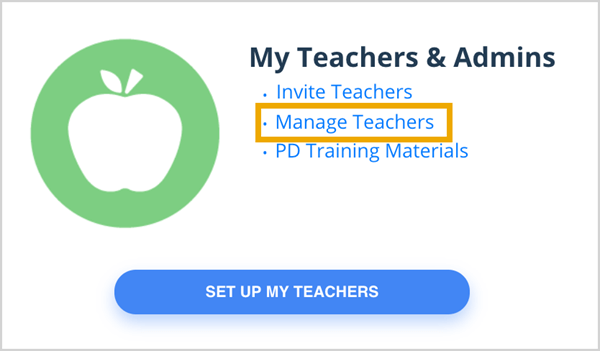 Use the boxes to add the teacher manually. Make sure the email address is correct and matches the one they used to sign up! Click "Create Teacher" when you're finished.

Click "Email Teacher".

Click "Ok" to confirm.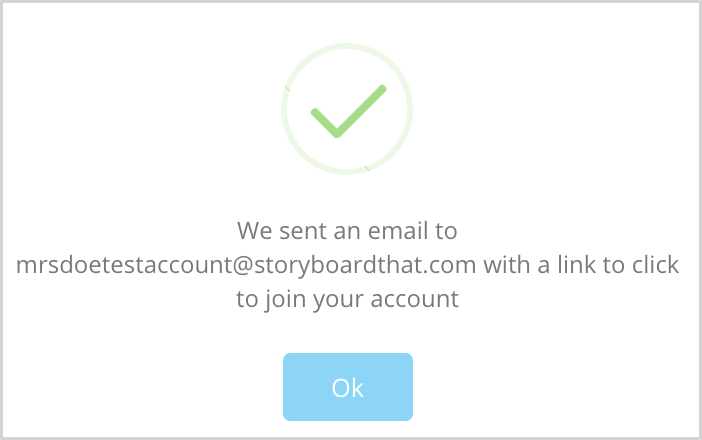 Once the teacher has received the invitation, they can click the link in the email to be added to your account. They should be sure to log in with the same email address!
You also have the option of forwarding an email to all of your teachers.
Check out a video on how to invite teachers below: