Get a Premium Account for 1 month for $1.00!
Get a Premium Account for 1 month for $1.00!
Updated by liane@storyboardthat.com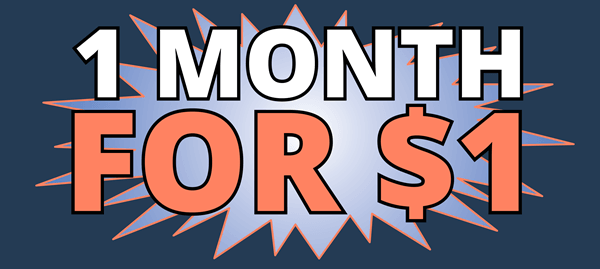 Teachers! Don't miss out on our biggest monthly promotion ever!
Get the Premium version of Storyboard That Education Edition for 1 month for only $1!
Your Questions Answered:
Is this a monthly subscription?

YES. The first month is just $1.00! Subsequent months are full price.

Can I just buy one month?

YES. Purchase and then cancel any time within 30 days.

How many students can I have?

$1.00 for the first month for 0-200 students. Use the slider to select the number of students to see the montly cost.
Please note this offer is only valid for new accounts.
Credit Card payments only.
Only for accounts with one teacher and up to 200 students.
Taxes may apply.
Email or call us if you have any questions!
We are always here to help!
(US) +1-617-607-4259
Need help canceling your subscription? Click here: How do I Cancel My Subscription?