Do You Accept Purchase Orders?
Do You Accept Purchase Orders?
Yes, Storyboard That accepts purchase orders!
Download W9 for Storyboard That
Download Sole Source Letter for Storyboard That
Once we receive your purchase order, we can set up your account and get you storyboarding! Email your purchase order to orders@storyboardthat.com to speed up the process.
Mail purchase orders and check payments to:
Clever Prototypes, LLC (DBA Storyboard That)
P.O. Box 920504
Needham, MA 02492
Fax: +1-857-345-8027
You can now upload your PO directly to your account for processing!
Uploading a PO to Your Account
We offer the ability to upload a PO to your account and submit it for processing.
Go to Manage Subscription

Select the subscription you would like and click Buy Now
Click Pay With Purchase Order
Click Upload PO Now and select the file from your computer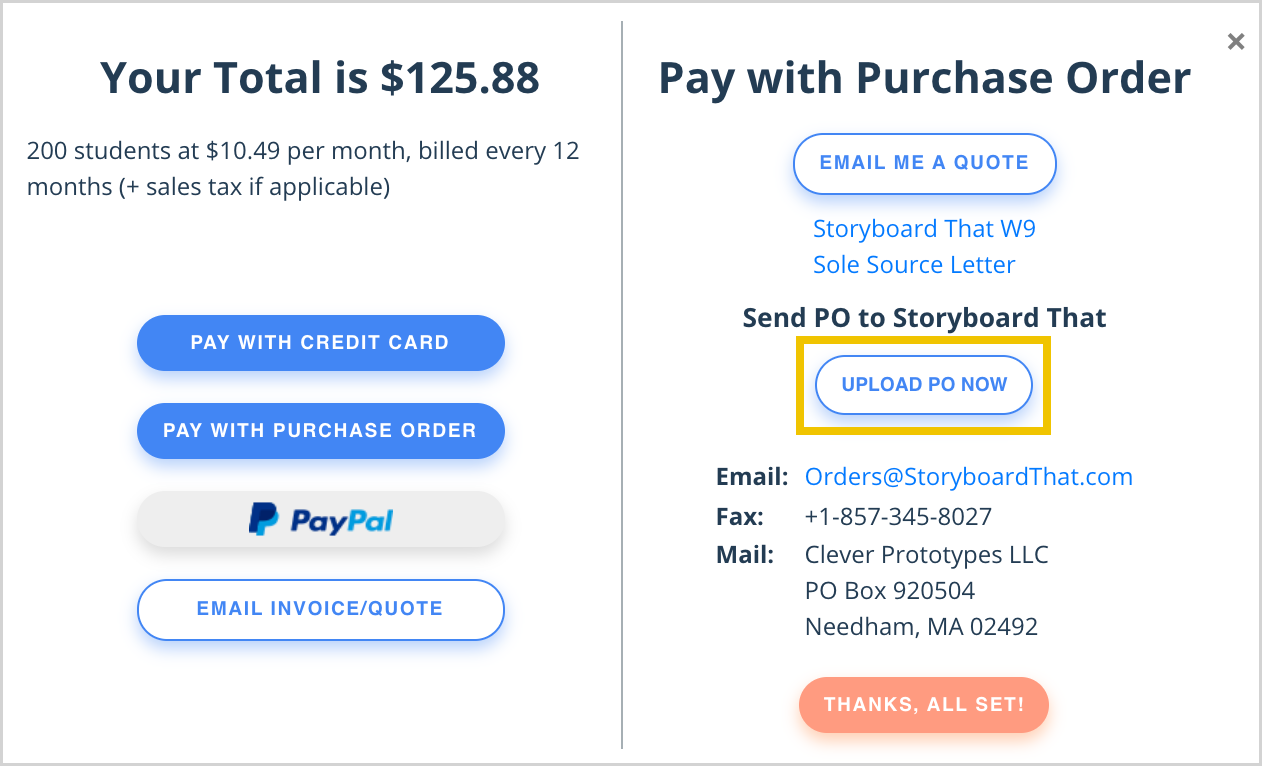 Click All Set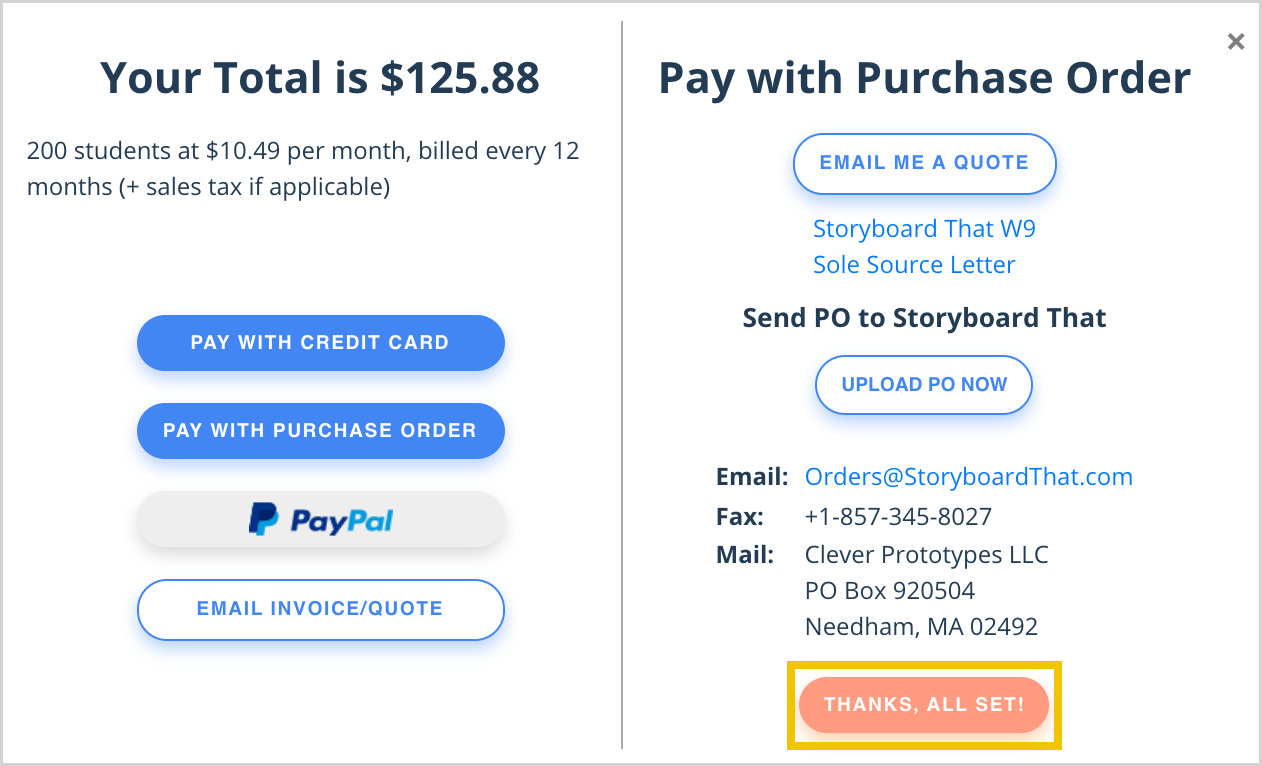 Someone on our team will process the PO and reach out when you are set up and ready to go.
Please note, there is a $15 surcharge for purchase orders under $50. As is customary with purchase orders, full payment is expected within 30 days of the purchase date.
For more details about the purchase order process, please see Purchase Order Information.