We have tons of pre-made lessons and activities in our Teacher Resources that can be copied directly into your teacher account for assignments! Teacher Resources are organized by subject and grade level to make it easy to find what you're looking for.
Click on Use This Assignment With My Students under activities or Customize This Example under example storyboards.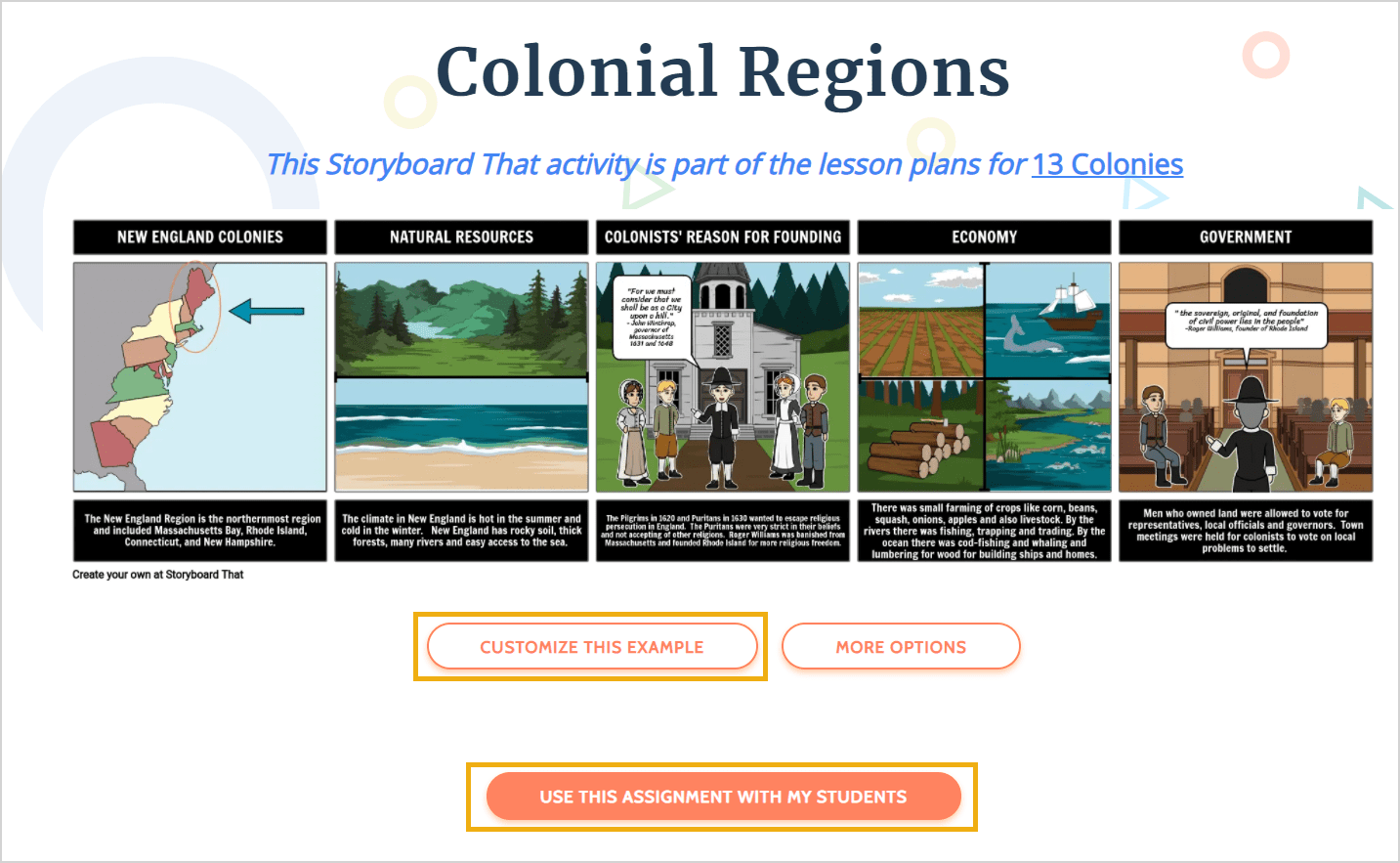 All aspects are completely customizable so you can make the assignment relevant for your students!
Check out these helpful tutorials:
How to navigate our Teacher Resources
Video about how to Create an Assignment
Video about how to Copy an Assignment
Video about how to Differentiate an Assignment
If you have any questions, send an email to support@storyboardthat.com!