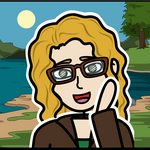 Updated by Anna
When you create a new storyboard in the Storyboard Creator, three blank storyboard cells display as the default, but you can easily add/remove cells or switch up the layout! Check out all of the layout options we have 😀
Change the Storyboard Layout
 Click on the Layout button at the bottom of the Storyboard Creator. 
A popup will appear with options to change the storyboard layout (top) and the layout of the cell layout (bottom). There's a preview on the right hand side.
 Click on the storyboard layout you want to use, then click "Let's Go". You can change the layout at any time.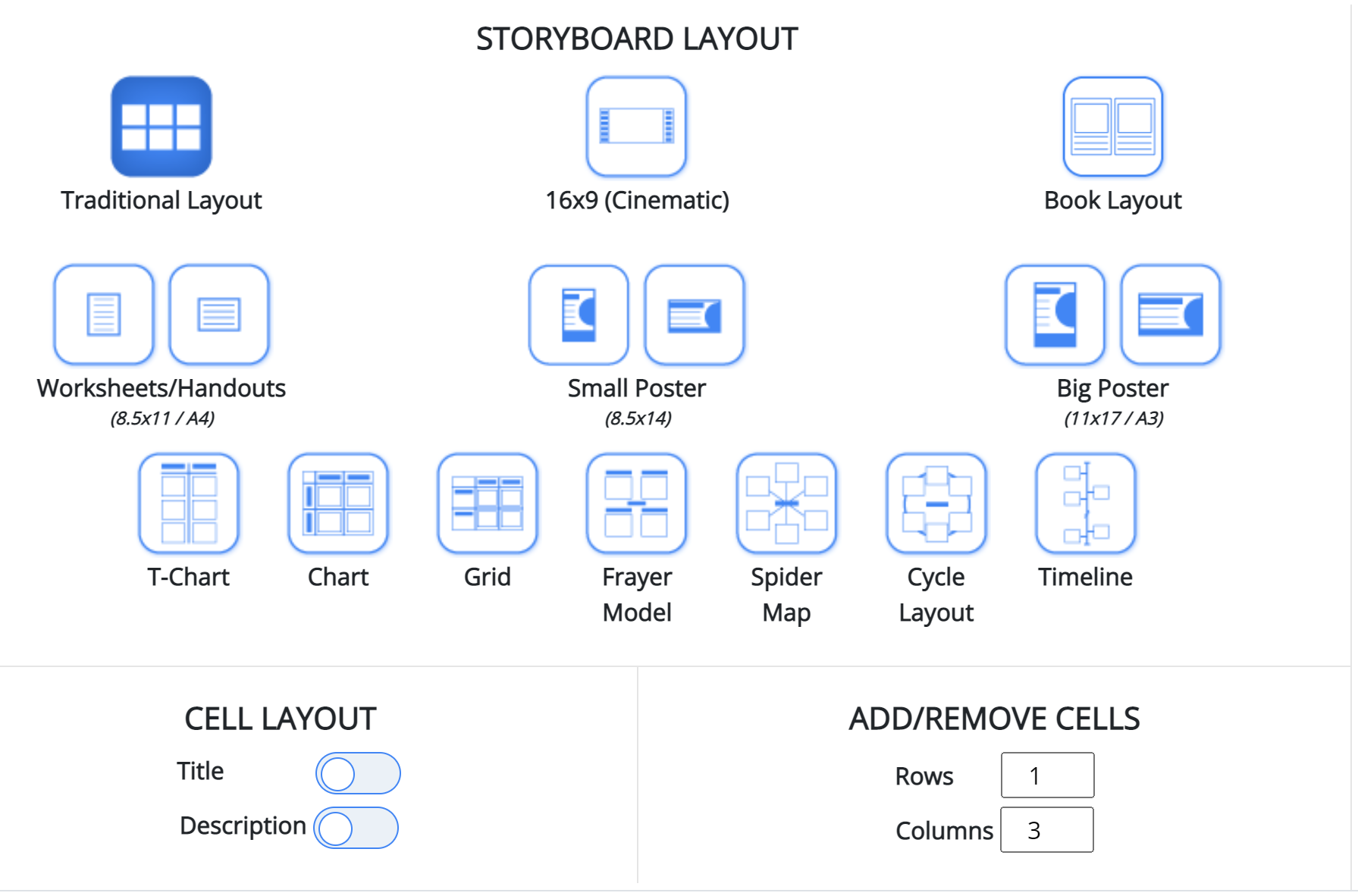 Storyboard Layout Options
| | | |
| --- | --- | --- |
| Traditional Storyboard | A traditional storyboard is most like a comic strip. The cells are adjacent and do not have special formatting. | |
| T-Chart | The T-Chart is perfect for comparisons, like "before and after" or "pros and cons". | |
| Grid | Use the grid to connect ideas or information! | |
| Chart | The chart is just like the grid, but the row title boxes are placed vertically. | |
| Frayer Model | The Frayer Model ALWAYS has four cells. Typically, the titles of the cells are "Definition", "Characteristics", "Examples", and "Non-Examples", but you can change them however you like. | |
| Timeline | Show events in order on a timeline. | |
| Spider Map | Spider maps are great for vocabulary words or examples on a central topic. | |
| Cycle | The cycle layout is good for recurring processes. | |
| 16x9 | While the 16x9 layout is intended for use with film and video planning, use this layout whenever you want a little more room. | |
| Worksheets / Handouts | Use this paper sized layout to create printables for classroom or business use, or for some extra space for full page stories. | |
| Posters | The poster layout is great for creating large scale scenes or poster projects. Select from two sizes of posters. | |