How do I View Student Work?
How do I View Student Work?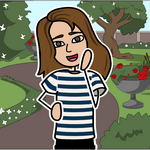 Updated by Abigail
Teachers have full access to all student storyboards. In order to see student work, your students must be part of your teacher account. 
Storyboard That does not recommend the basic free account for student use. The Education Edition is FERPA, COPPA, and SOPPIA compliant; the basic free account is not.
Watch this quick
help video
that explains how to view student work!
View Storyboards by Assignment
Click on an assignment name from your dashboard.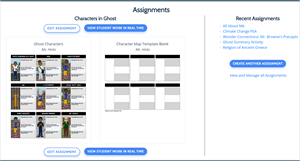 OR
Click My Assignments in the top navigation bar.
Click View on the assignment tile.
Either method will bring you to the student work completed for that assignment!
Three Ways to View Student Work in Assignments
Toggle between the options by using the icons in the top right corner of the page.
View Student Names on the Left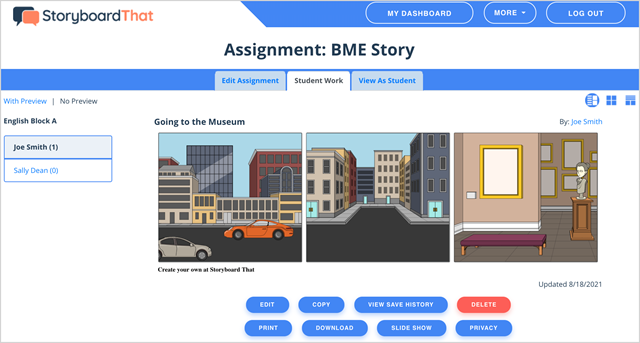 View Student Storyboards as a Gallery

Use the search bar to filter by student name or storyboard title!

View All Student Names at the Top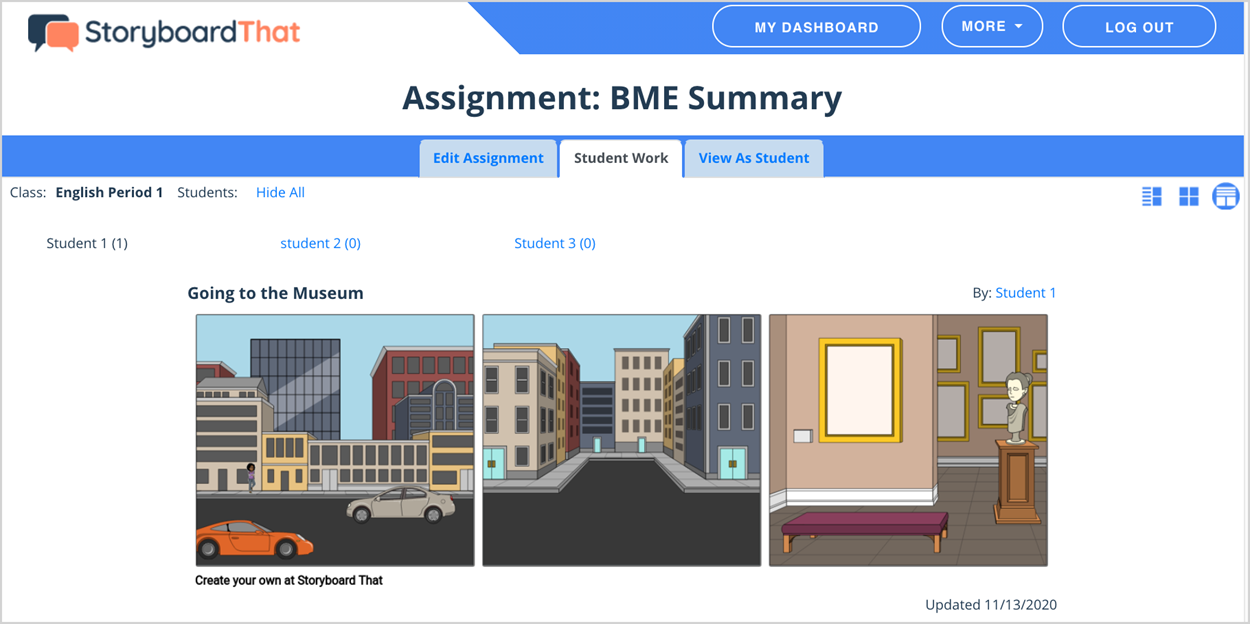 View Storyboards by Student
Click My Students in the top navigation bar.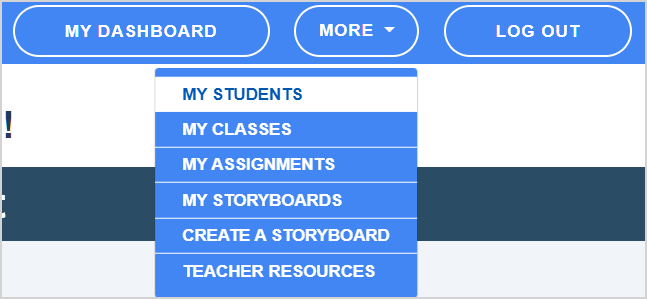 Click on the student's name.

View all storyboards created by that student.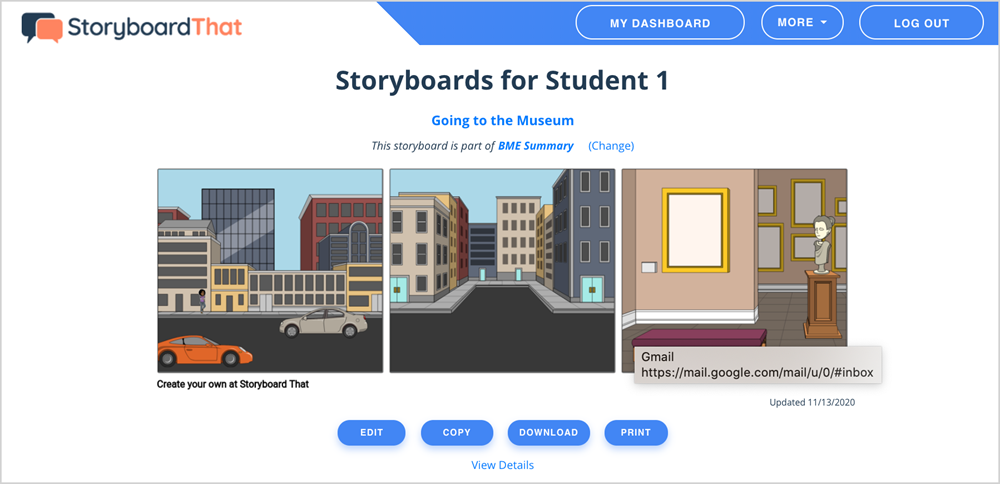 If the storyboard is part of an assignment, the assignment name will be below the storyboard title.
Storyboards without an Assignment 
Sometimes students may make storyboards just for fun! Or mistakenly make a storyboard for an assignment but not start from within the assignment and therefore it looks like they didn't do it. To view storyboards that are not attached to an assignment go to the bottom of your dashboard. There on the left you will see a section that says View Storyboards with the last option being  
For more information about assignments, click here.