How do I roster with Clever Library?
It's super easy to get set up using Clever!
Click "Install Storyboard That" in the top right corner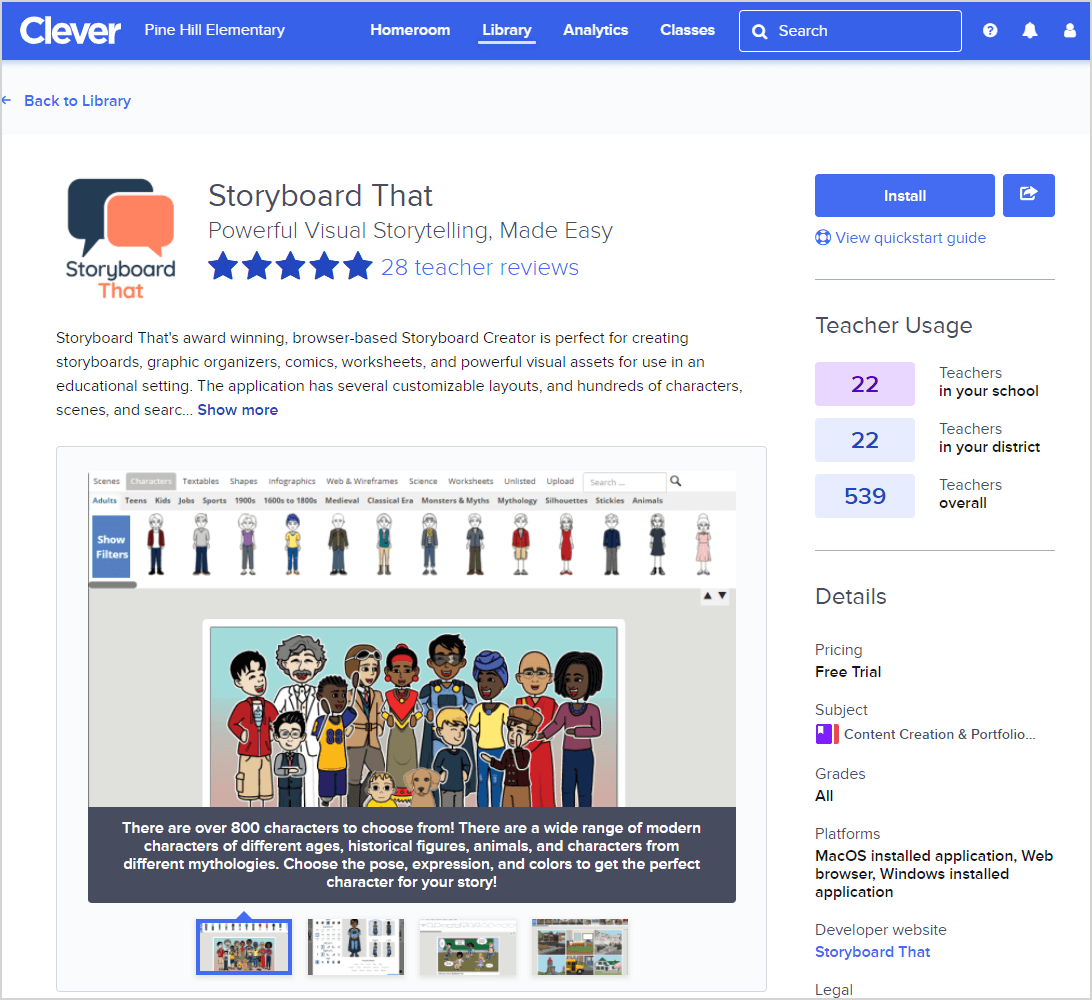 Step 3: From your Clever Portal, click on the Storyboard That icon.
Wait while your class roster updates with Storyboard That.
Students will log into their Storyboard That accounts by going to the log in page and clicking the Clever button.
Make sure that students and teachers only are signing in with Clever once they are imported. This will keep them from creating duplicate accounts.
---
---