How can I add a student example to my assignment?
Did one of your students make a really great storyboard for their assignment that you want to add as an example to the assignment? By copying the storyboard, you can add it to the assignment for other students to view.
View student's storyboard.
Find the student's storyboard in the "Student Work" section of the assignment.
You can also look at all of that student's storyboards by going to My Students.
Click the "Copy" button under the storyboard.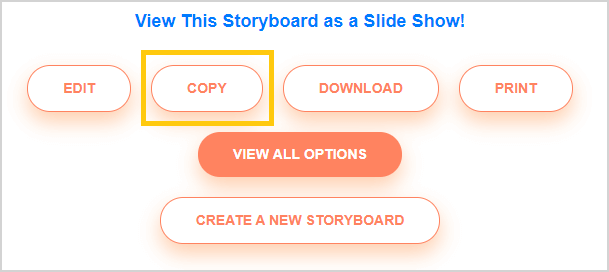 Make any changes you want, then save and title the storyboard.

Edit the assignment you want to update.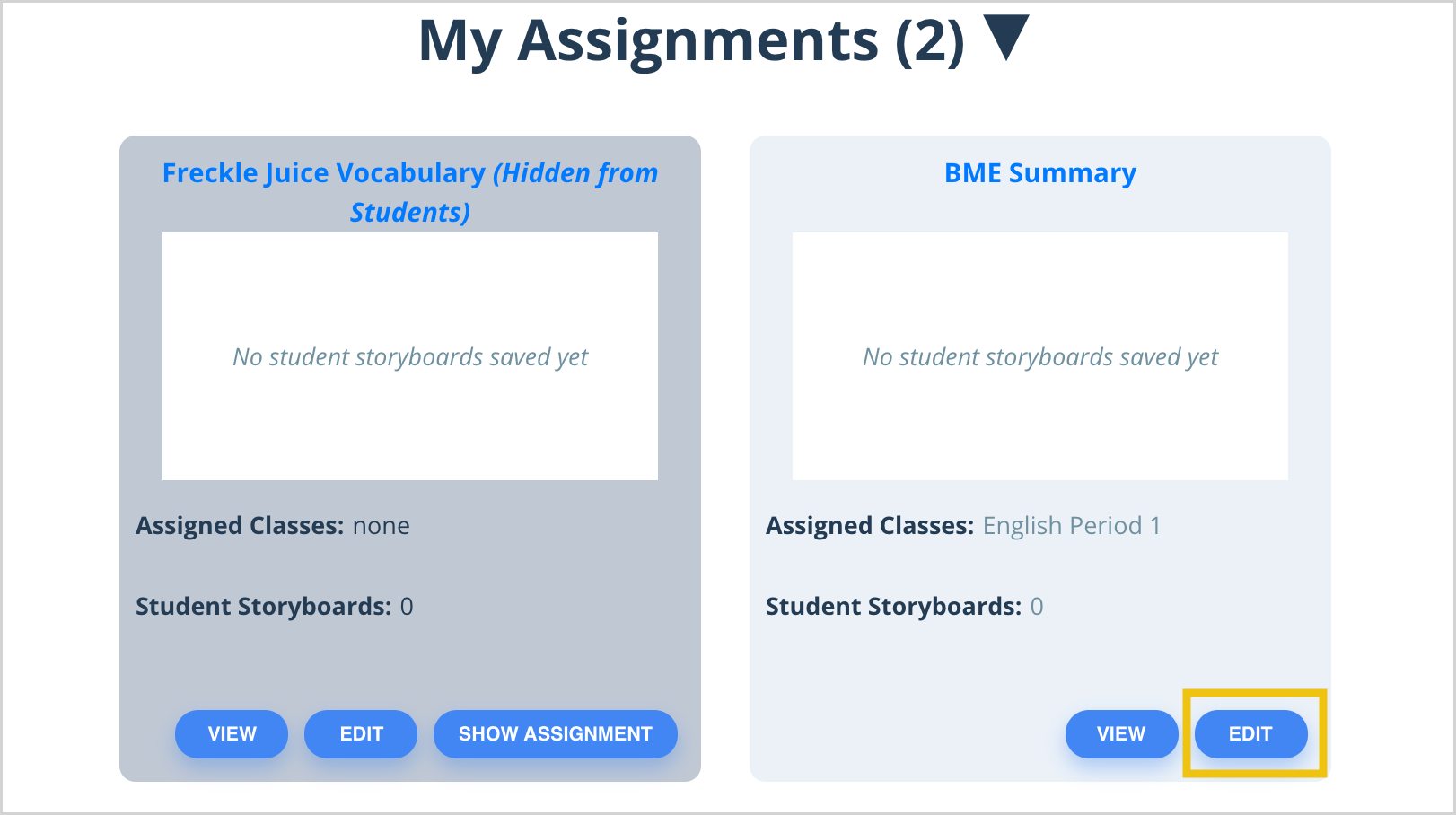 Click "Add Example from Your Storyboards".

Select the storyboard you want, and it will be added automatically to the assignment!
---
---