What happens when the free trial ends? (Business)
What happens when the free trial ends? (Business)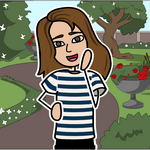 Updated by Abigail
After your two-week free trial ends, your account is put into a state of limbo. You can still log into your account, but you will no longer have the ability to create new storyboards or edit storyboards you have previously made.
Post-Trial
No new storyboards
No changes to existing storyboards
Downloads will have watermarks
Limited print options
To regain access, please purchase a subscription.

Have a specific concern? Contact our staff at support@storyboardthat.com. 😊