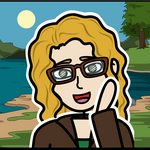 Updated by Anna
As part of our commitment to privacy concerns, Storyboard That will delete ALL STUDENT DATA from inactive trial accounts after 30 days, and paid accounts up to one year after the subscription ends.
Student data includes user name, display name, number of storyboards, and storyboard content.
Data Retention Settings
Education accounts with subscriptions can select how long to keep student data.
Click Manage Security under Account Settings from the teacher dashboard.

Select how long to keep student data from the drop-down menu.

Click Update Data Retention Settings
If you wish to keep the data for longer, please purchase a subscription.