How do I Create an Account?
How do I Create an Account?
You can create a Storyboard That account whenever you are asked to log in! Create a free account with Storyboard That now!
When you purchase a subscription, you can create a new account OR your existing account will be updated to the corresponding account type.
If you are a teacher, see our article about adding student accounts.
User Name and Password
Create your account by entering a user name, your email address, and a password.
Single Sign-On
Use a sign-on method through another application. Click on the appropriate button and sign in using your password for that application.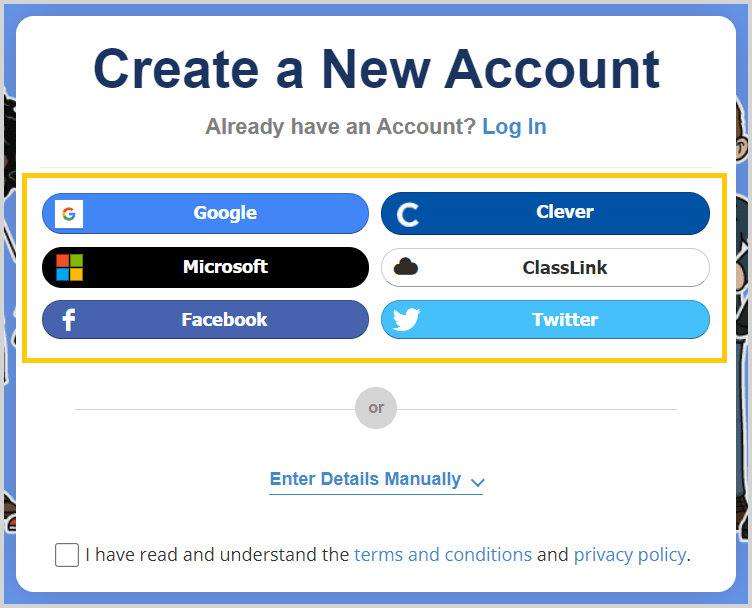 Even if you created your account with a user name and password, you can still activate the single sign-on method at a later time.
Have a specific concern? Contact our staff at support@storyboardthat.com. 😊