Share a Printed Storyboard
Share a Printed Storyboard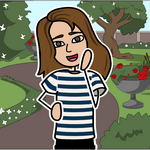 Updated by Abigail
Go ahead and put that awesome storyboard on your fridge!
Step 1: Click Print
Click on the "Print" button underneath any saved storyboard.

Or...

Step 2: Choose Layout
Choose how you want to print out the storyboard.
Step 3: Print!
Follow the prompts of your printer.
As always, contact support@storyboardthat.com if you need any assistance!