Forms of Payment
Storyboard That accepts several forms of payment!
Purchase directly from Storyboard That: https://www.storyboardthat.com/purchase
Credit cards accepted:

You can purchase directly from our website, or you can request a quote from orders@storyboardthat.com first.
If you need a quote, email orders@storyboardthat.com.
Uploading a PO to Your Account
We offer the ability to upload a PO to your account and submit it for processing.
Go to Manage Subscription

Select the subscription you would like and click Buy Now
Click Pay With Purchase Order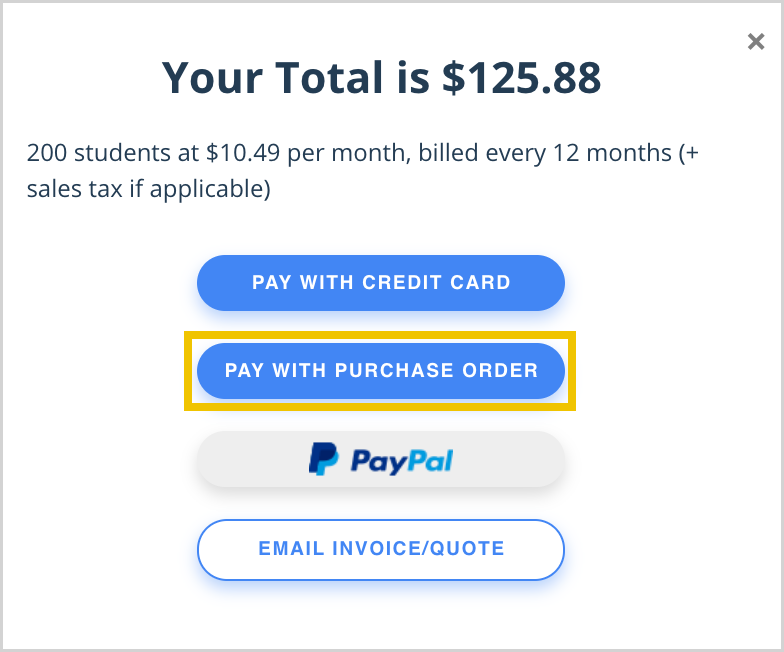 Click Upload PO Now and select the file from your computer
Click Thanks, All Set!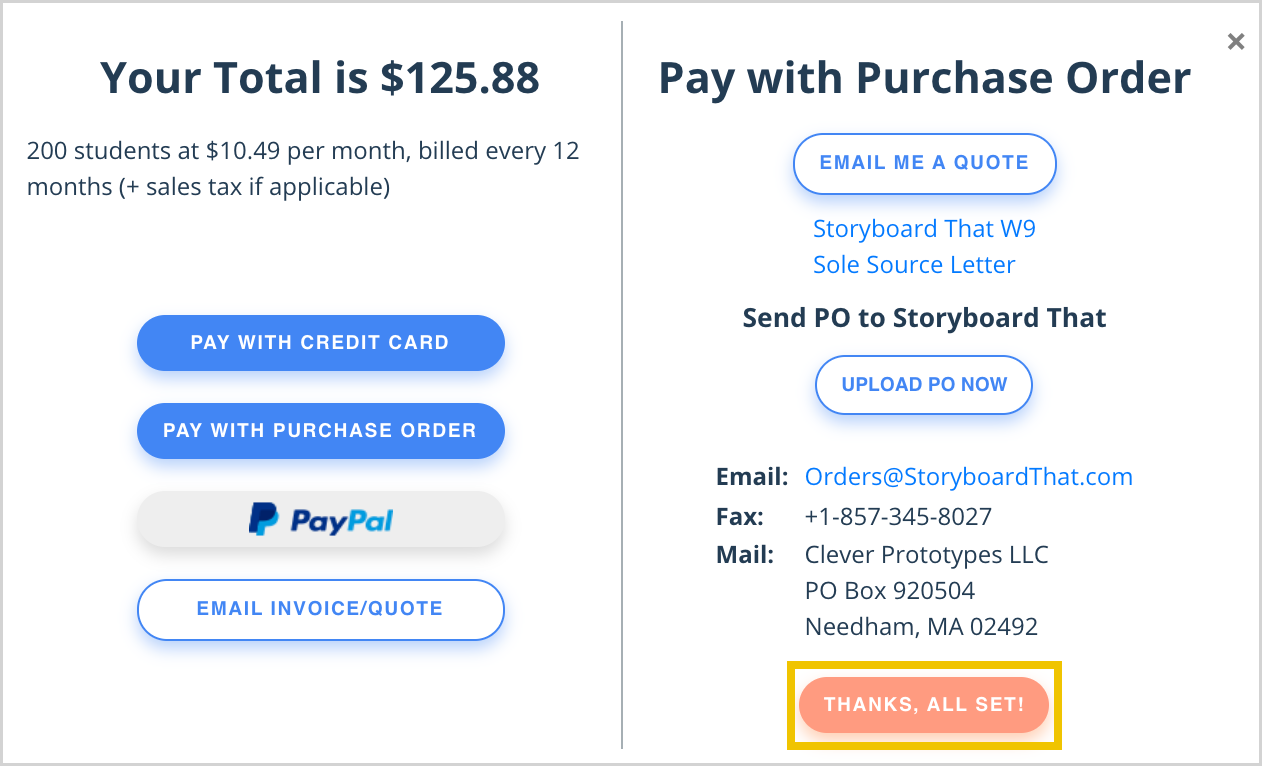 Someone on our team will process the PO and reach out when you are set up and ready to go.
Check Payment
Please make checks out to:
Clever Prototypes LLC
PO Box 920504
Needham, MA 02492
If you need a quote, please email orders@storyboardthat.com or go to the purchase page.
---
---