How do I add a class?
There are two ways to add a class to your account. If you have Google Classroom, you can roster your classes. If you don't, you can manually add a class!
If your school uses Clever, your classes and students were automatically synced when you logged in, so you don't have to do anything. If you believe there's an issue, reach out to support@storyboardthat.com
Manually Adding Classes
Click "Set Up Classes and Invite Students"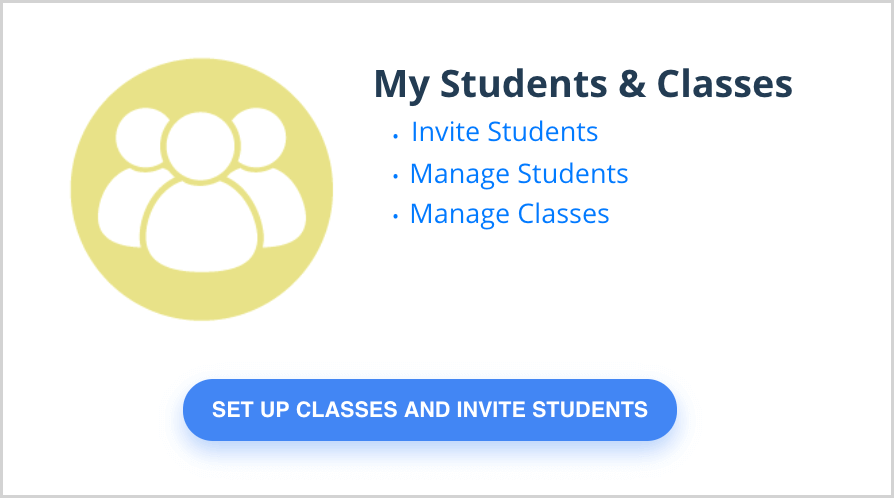 Use the right column to type in a class name and click "Create Class"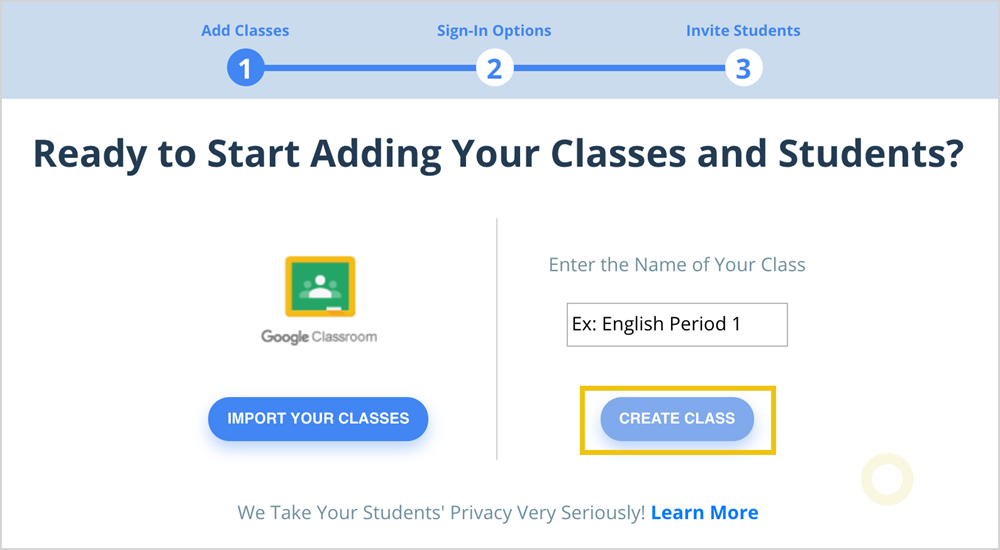 If you need to add more than one class, you can do so on the next page:
When you're all set, click "Okay, next step!"

Select how students will be logging in

If you select "User Name and Password", you have the option to add students manually in another step.
Choose how you will be sharing invite information with students.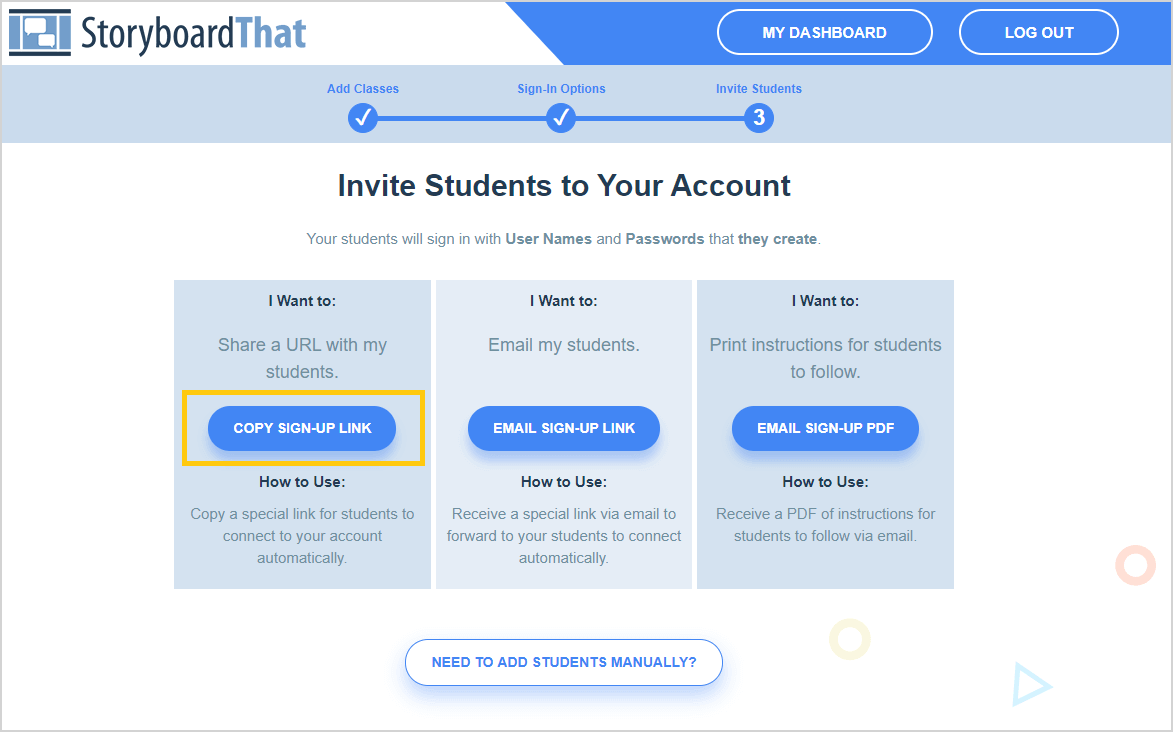 The sign-up link is great if you have somewhere you can share it with students, like Canvas or a shared doc. The link will be copied to your clipboard, and you can paste it anywhere you like using "Ctrl + V" on a PC or "Command + V" on a Mac.
If you are able to email your students, you can email them the link directly using "Email Sign-Up Link"
If you want to give students printed instructions in class, you can email the sign up PDF to yourself and print it at your leisure.
Import Google Classroom Roster
Click Set Up Classes and Invite Students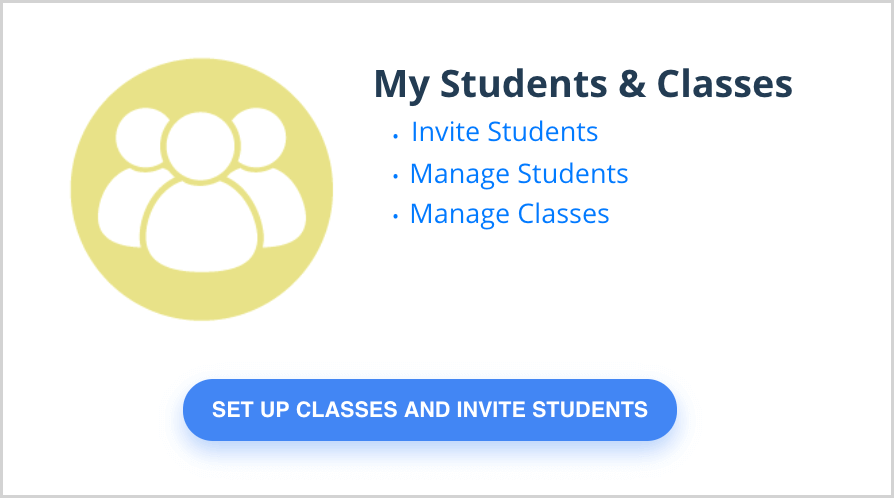 Click Import Your Classes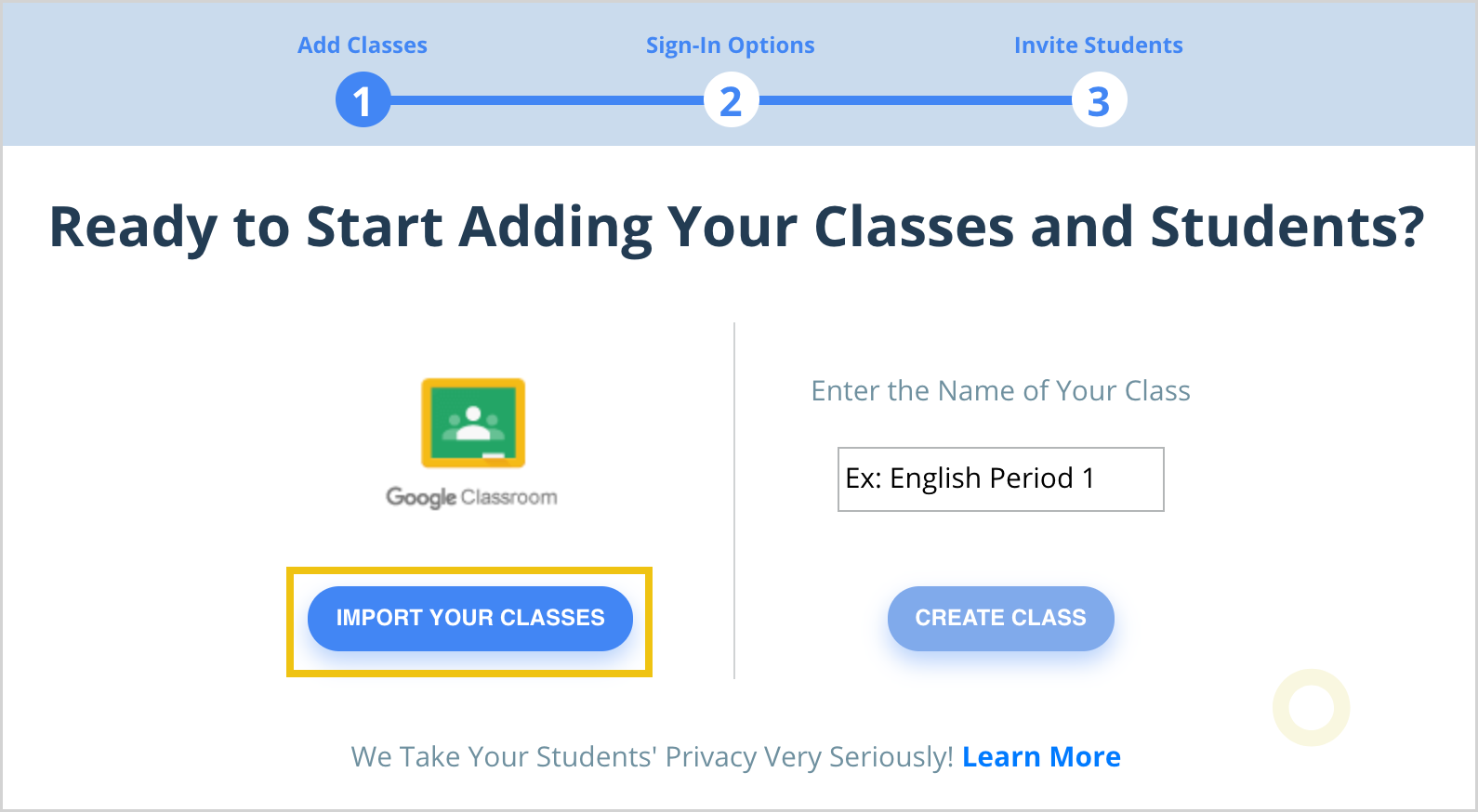 Log Into Google
Use the email and password for your Google Classroom.
You may or may not be asked to choose which Google Account you want to use. Be sure to select the Google Classroom account.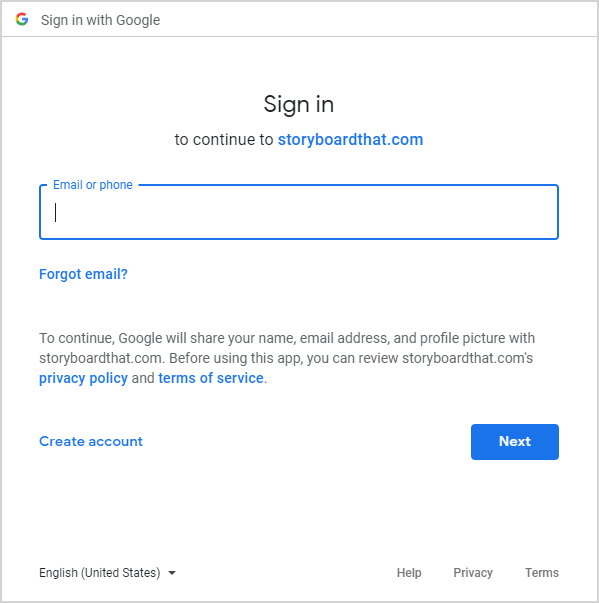 Authorize Storyboard That to get your Google Classroom roster(s).

Choose which Classes to Import
Check off the classes you want to import. After you have selected the ones you want, click Import Class(es).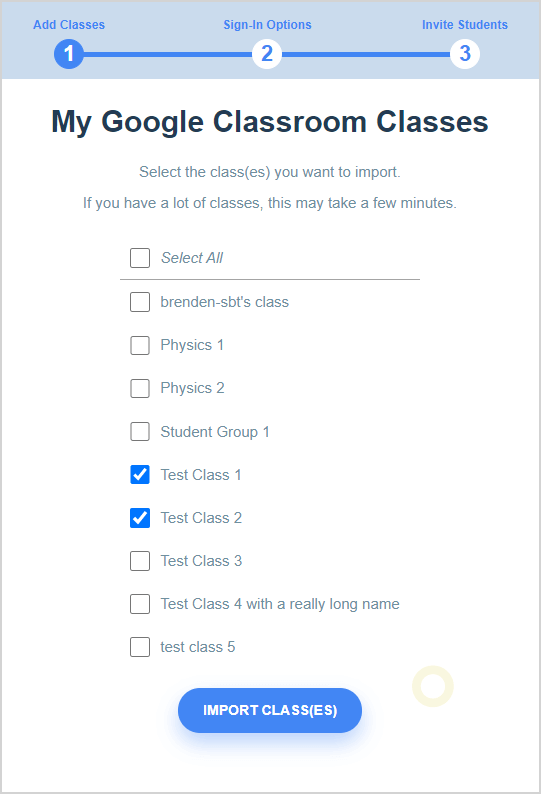 Once your classes have been imported, students can log in with Google.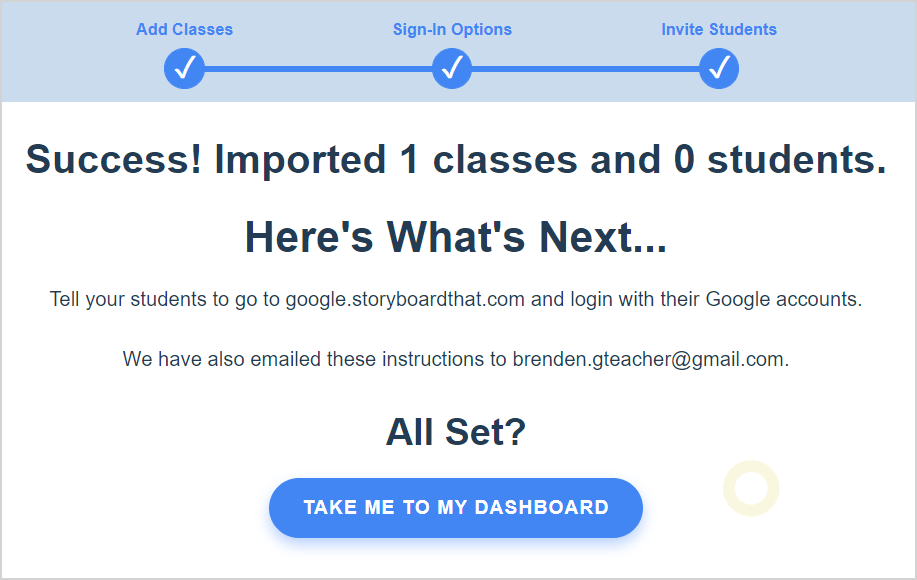 ---
---