How do I Remove My Trial?
How do I Remove My Trial?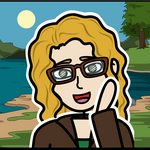 Updated by Anna
If you would like to remove your business or teacher trial, you can do so from your dashboard! 
Delete additional users from your account
If you've added any students or other users to your account, you will have to delete them from your account first.
Click "Remove My Free Trial"
Near the bottom of your Dashboard, you'll have the option to remove your trial:

Clicking this will revert your account back to the basic, free version.
As always, if you have any questions, please contact support@storyboardthat.com. 
Storyboard That will remove free trials from known student accounts.