How do I use Storyboard That in Schoology?
How do I use Storyboard That in Schoology?
Updated by Owen Finnegan
How to create and grade Storyboard That assignments in Schoology
From the "materials" section of your Schoology course menu, select "add materials" and choose "Storyboard That LTI 1.3"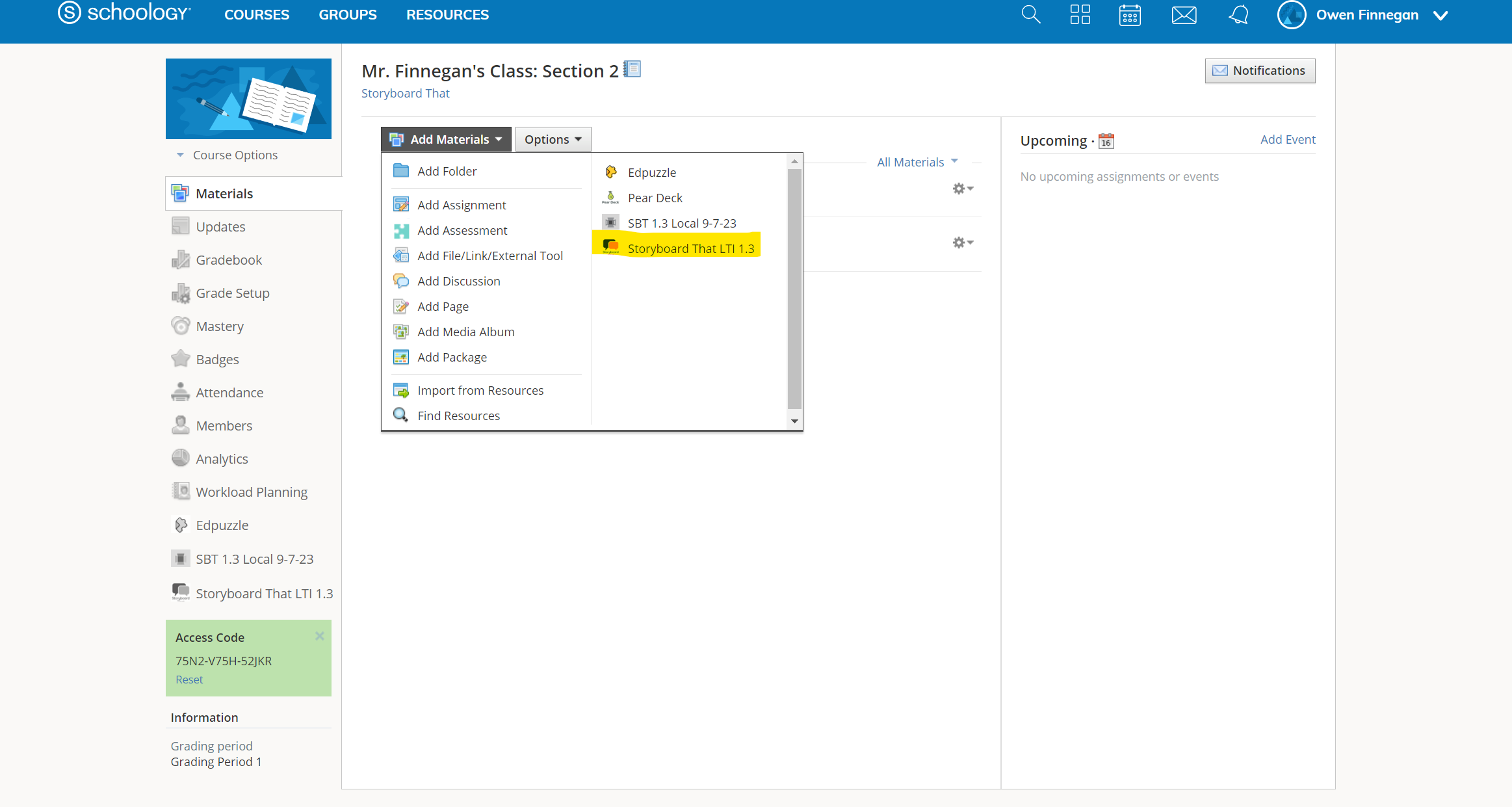 From the popup menu, you can choose a previously created assignment, or make a new assignment from scratch.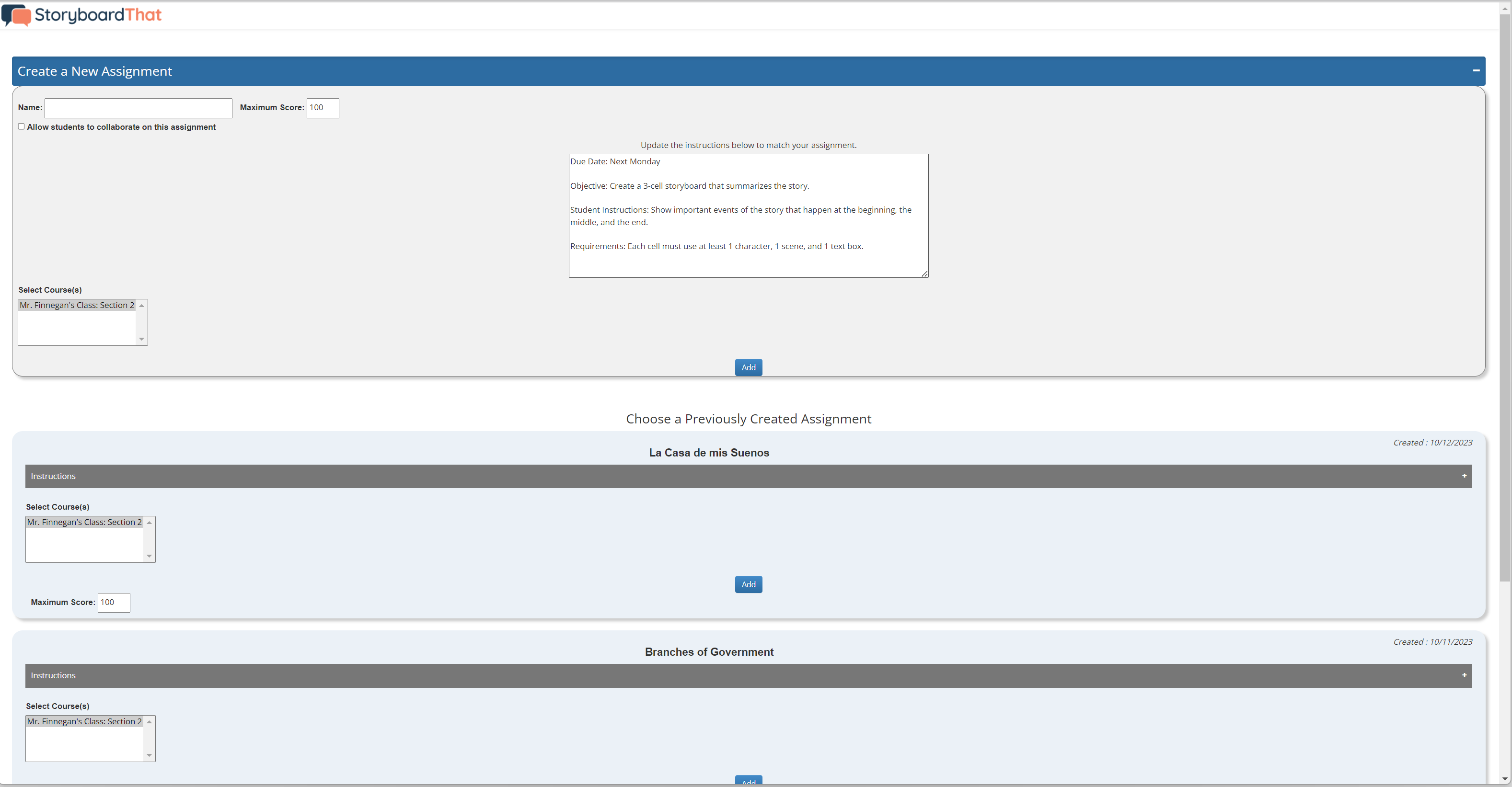 Once you create the assignment, your students will see it in the "materials" section of their Schoology dashboard. They can click the blue "work on assignment" button to create their storyboard!

Once all your students have submitted their storyboards, you can click the "view student work" to see your students' work. You'll be brought to Storyboard That, where you can use the "grade" and "comment" boxes on the left to leave feedback for your students.
Once you click the blue "post grade" button on Storyboard That, the grade and comment will automatically be imported into your Schoology gradebook.