Add Storyboard That App to Canvas
Add Storyboard That App to Canvas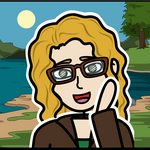 Updated by Anna
Only registered Storyboard That users can get the Consumer Key & secret.
Step 1: Get Your Consumer Key & Secret
Go to our School Setup Wizard.
If starting from your teacher dashboard, click on "Set Up My Teachers".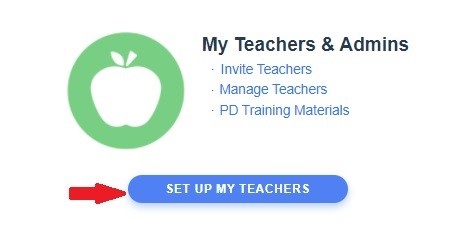 Next, click on the Canvas icon:
You will now be provided with a Consumer Key & Secret.

The Consumer Key and Secret will also be emailed to you, as well as these instructions. You will need this information for your Canvas Account.
Step 2: Add Storyboard That to Your Canvas Account
Log into your Canvas Account in a new tab or window.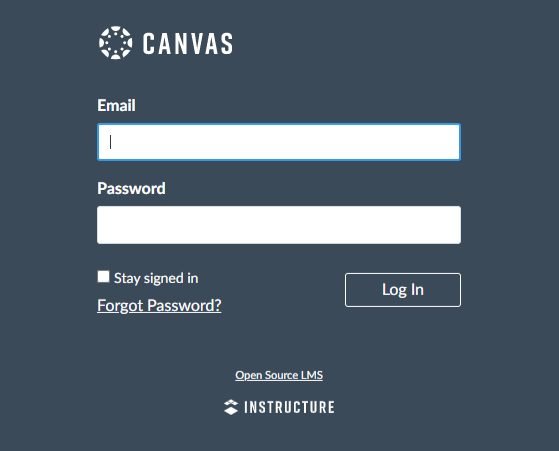 Add Storyboard That
From your Canvas Dashboard, add the Storyboard That App:

Find the Storyboard That App in the External Apps

And click on "+ Add App"

Use the Consumer Key and Secret that was provided in Step 1 to add the Storyboard That App: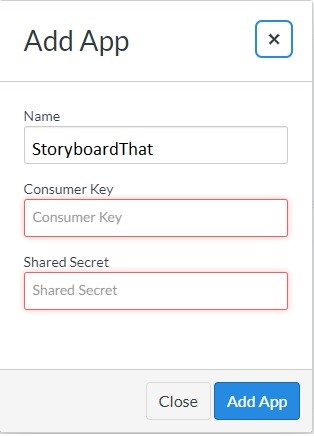 Need any help? Contact us at support@storyboardthat.com for assistance!