Do you offer any training?
Do you offer any training?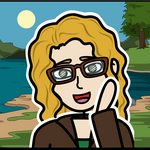 Updated by Anna
Storyboard That offers demos and personal training sessions to interested teachers and administrators. Send general inquiries to support@storyboardthat.com.
Schedule a time below!
If you are interested in professional development or a school/district training, please contact Dan Rosseel at dan@storyboardthat.com.
Please note that we offer a max of (1) Free Training per Account. Additional training sessions are $100/hr.